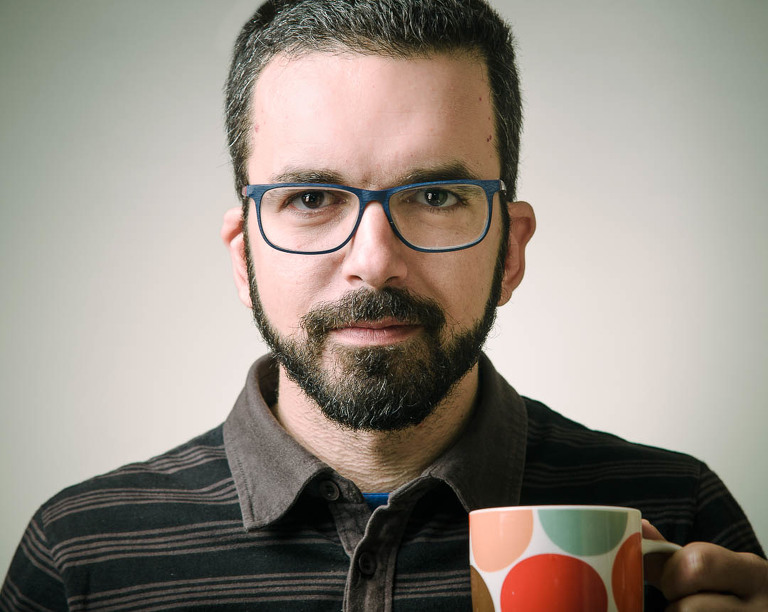 A few words about me
I am a professional wedding and portrait photographer based in Athens Greece. I studied Electrical and Computer Engineering at the National Technical University of Athens but I have been into photography longer than I remember myself.
What to expect
As you have noticed I fancy making clean cut portraits while searching for candid moments that provide a documentary,storytelling touch to my projects. Every project is unique and so are the people involved in it, nonetheless I always try to deliver an experience similar to what you have witnessed so far.
I enjoy working with fun and sincere people that value photography and I will be glad to hear your ideas about your portrait session or event. Please feel free to ask anything you would like about my photography and I hope we will make a good match, besides where there is a will there is a way.
Let's digg a bit deeper
I studied Electrical and Computer Engineering at the National Technical University of Athens but at some point I decided that photography would be my thing in this short life
Actually when you grow in a family of photographers you are almost doomed to become one
I am a full time professional photographer based in Athens Greece and I have a studio in Hlioupolis Athens
I have learnt photography in the film era but I shoot digital
Depending on the project I might have an assistant
I deliver both prints and files depending on the needs of the project
How many sessions a year do you shoot, on average?
I commit my self to a limited number of sessions per year as I want to deliver the highest quality services to my clients
How long have you been shooting?
As long as I remember myself i always have, but i have been shooting in a more deliberate way for the past 8 years
How did you first start shooting?
I have been my father's assistant for many years and the process of shooting came naturally through the years
Describe your ideal client
I enjoy working with fun and sincere people that value my work as a photographer
Describe your ideal session
An ideal session is one that I have created a new image that wasn't in my portfolio until then
What's your process for connecting with your clients?
Through discussion on their concerns about the photo shoot and establishing the necessary trust. Photography is all about trust and communication, especially portrait photography
How would you describe your style as a photographer?
I feel that defining a style limits creativity, I hope that the definition of my style as a photographer will remain an ongoing process. I believe that photographer's style should not overpower the "truth" of the subject being photographed.
What's the most challenging session you've shot?
A surprise wedding proposal where the bride to be was not aware that I was there as their photographer to document the moment
What other types of photography do you shoot?
I shoot weddings, baptisms and apparently portraits
Do you create other art aside from photography?
I create illustrations and I am interested in graphic design mostly as a hobby
If you hadn't become a photographer you would have been a …
I would have been a telecommunications and electronic engineer
How do most clients find you?
Through my website and out of word of mouth
How do you choose the location for your shoot?
When I find time I like scouting for locations where I make test shots before the actual shoot
What's your biggest challenge as a photographer?
To remain creative in the years to come
Do you shoot a lot of your personal life or do you like to put he camera down when you're not working?
I shoot personal projects that mainly reside on my hard disks
Tell us about the gear you use
For the time being I shoot with Nikon DSLRs, prime and zoom lenses
What's your favourite part of your job?
Receiving a greeting mail or a thank you call from a client
Where can I follow your work?
Facebook: https://www.facebook.com/TsiapasPhotography
Twitter: https://twitter.com/dtsiapas
Pinterest: http://www.pinterest.com/dtsiapas
Instagram: http://instagram.com/dtsiapas
Pro member of MyWed community